Research studies are showing that companies that value good design are found to be with increased chance at being more successful and also, those companies that incorporate design usefully within their organisations increase the demands for their services and their product.
Did you know that there are various affiliated and government organisations which provide an array of different services and products that can aid your design business sales to achieve higher, innovative, intellectual property, standard and measurement needs? Various designs optimisation provide different kinds of benefits that you should not take for granted.
Crafting a website with a good design not only makes your brand look great but it has some other commercial benefits if used in business:
Puts your business's position carefully to competitors.
Increases customer satisfaction up to a large extent.
Makes your business more prominent.
Deliver or introduce new services and products.
With proper on-site SEO and designing, you wouldn't require investing much on promotion.
Considering that you're interested in increasing the sales of your business, and why shouldn't you be. Here are some few well put tested ideas and improvisations to improve your site's design for increasing conversion.
I will mention few important areas where you can get started to improve your website's design to increase conversion and ultimately sales.
1. Placing the Call-to-Action above-the-fold
Take a step back and consider this for a while: what is the purpose of your website? Is it making a sale or acquiring any leads? Keeping this in mind, each page of your site should have an appealing and prominent call-to-action button or a form. A minimum and easily loadable would do the job.
Moreover, one easy to acquire customer's attention is by giving freebies, be it your service or product trial. Forget about the old "Buy Now", and try some " Get Your Free Trial".
2. Pick some punchy headlines and trending Colour Combos
On an average, 55% of the users stay on a page for no more than 15 seconds and to reduce the bounce rate, and you need to make sure you have a creative, simple but catchy headline.
Moreover, using some good poppy colours in the backgrounds, and menu locations that suit your design scheme and brand identity would impact a lot. To consider, colourcomos.com is a website that I've been using for a while. Accompanied by some bold fonts and thin text, the page would compel the picture with words for your target audience.
3. Show and tell using a video
Everyone knows that graphics can hold a person's attention rather than text. Wonder how much videos would do? They can dramatically increase conversions says a guy who knows the potential of media. It alone seems enough to adding some to your header and footer content instead of those dull pale backgrounds
Behind the Scenes: Hire a product shooter and showcase how much work is done to satisfy your users. This adds likeability to the brand. Most of the smartphone companies like Apple, One Plus, Xiaomi have been using this their ads, websites, and where not.
A little Product Tour: Instead of scrolling, put up 45-60 seconds your product, and what it does.
4. Content will Remain the King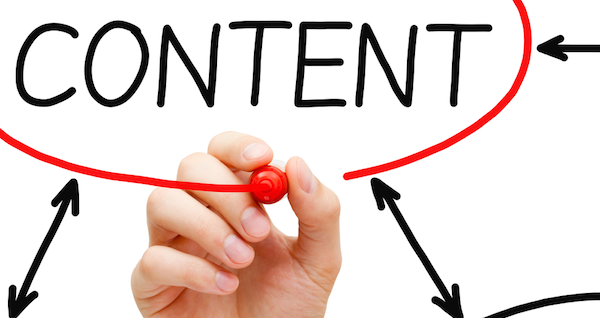 And how can you forget about content? A good and useful content seems to be one of the most important determinants for a website.
Consider investing some time to write a company blog or hiring some good writers to produces good, actionable content. Participating actively in the Social Media and proper application of Search Engine Optimisation would do the job.
Continue Reading...